In our latest post on purpose-built student accommodation, we spoke to David Cox, founder of David Cox Architects, to understand more about what goes into designing a modern student living development.
David, how has designing accommodation for students changed over the last few years?
The increasing awareness and importance of student health and wellbeing has certainly changed the way we design student living accommodation. With various reports from Student Minds and ongoing occupancy studies taking place across the UK, we're now significantly more aware of the factors affecting students during their time at university and can accommodate these into the early stages of our design. Research shows that a significant risk factor for student mental health is loneliness and isolation, meaning communal spaces are key.
There has also been a huge increase in the private rented sector with overseas investment creating a focus for high-end city centre developments which have almost saturated places such as Manchester, Cardiff and Bath. Developments often include spa facilities, swimming pools, yoga rooms, 24-hour concierge – the list goes on.
What are the key considerations when designing buildings for the student living market?
The design of accommodation can significantly impact on many aspects of wellbeing: including sleep, hygiene, nutrition and a student's ability to form communities. New build accommodation presents the opportunity to optimise these aspects.
With a student's bedroom and living space being where they spend most of their time, the quality of this space is important. Ensuring natural light and windows are shown to significantly improve moods and a view of a green space is also connected to better wellbeing. Noise has also been found to influence mental health, so sound proofing is important. Creating communal spaces, no matter how large or small, to chat and share experiences also enables social interaction – be it cinema room, games area or small snug.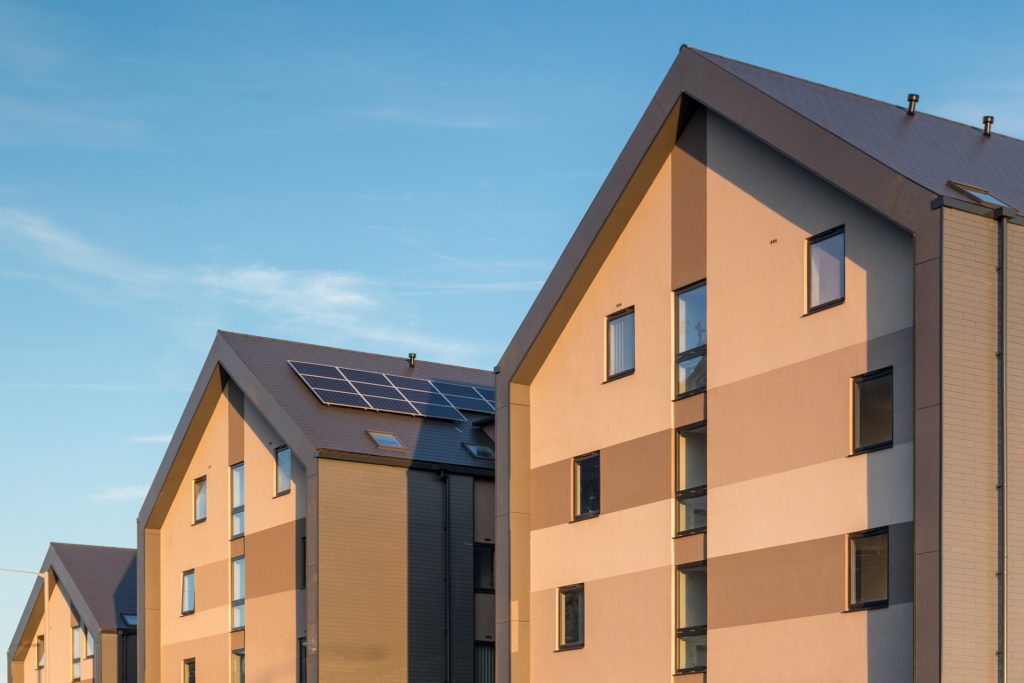 All of these concerns lead to pressure on affordability and there is a very close relationship between build costs and rent levels. These two factors are the fulcrum of every development and there is always discussion about affordability for students and the facilities on offer. Purpose built student accommodation competes very well against private landlords who inflate prices but fail to provide the facilities and pastoral care which contemporary PBSA is getting better at delivering.
Carbon production is an issue which the construction industry needs to get a firmer grip on. Student accommodation could be particularly effective in reducing the carbon footprint of UK buildings and longer-term approaches to funding need to be developed. The issue is not going to go away and developers who embrace a culture of long-term effectiveness are going to find themselves ahead of the pack within the next decade.
Space is often at a premium for new student living developments. How do you overcome the challenges of designing for sites with a small footprint?
Smaller sites do bring challenges, but we're creative in our solutions. We would maybe look at creating communal spaces on rooftops, study pods along corridors, skywells to create additional light, reception areas which could double as a café. Impact can also be made by selecting the right internal spec. Space saving furniture, living walls to create the feeling of outside inside when there is restricted outdoor space, for example. There are simple yet intelligent ways to create a 'home from home' which doesn't compromise design.
Planning constraints also play a role, particularly in cities with lots of historic buildings. How do you overcome this?
Planning is always an issue and one of our core beliefs is that good design releases value. One example of this is our Tramshed project which received unanimous support at planning committee and achieved 472 student rooms per acre. This compares with a more generically designed scheme just over the road which achieved only 332 rooms per acre. Demonstrating a good design to planning authorities can achieve significant uplift in the gross development value of schemes.
How do you see the student living sector developing over the next few years? What features will be important?
We've seen huge growth in the high-end student living sector, offering the equivalent of luxury five-star hotel facilities, however with rising university costs there is a requirement to create a more flexible market offering.
The lower-end market rent is critical; creating functional accommodation in good locations while still being mindful of health and wellbeing criteria. This could be via modular technology to keep costs down, or even conversions within existing mixed-use environments. With our increasing mature student market, there's potentially a need for more family friendly accommodation too. The challenge here sits with viability due to high land values.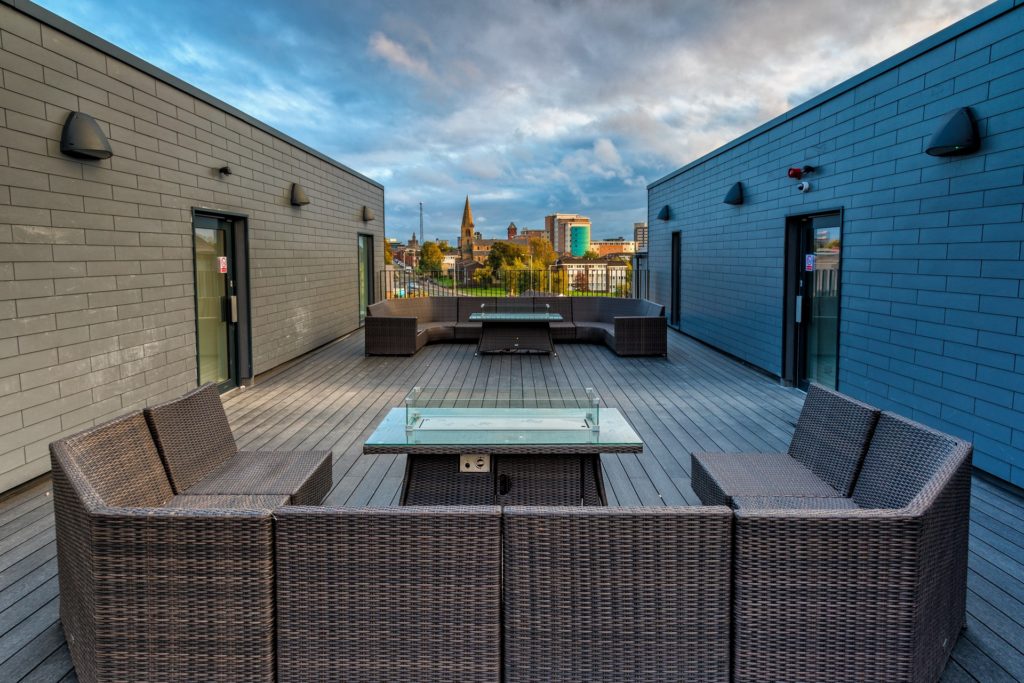 We also need to look to other areas for inspiration – the growing intergenerational living sector is starting to take shape across the UK. With retirement living and care schemes sat within the same complex as nursery or primary school facilities – all with shared communal areas. We need to learn from this and look to see the wider social and economic benefits of shared space.
Any achievements which schemes can boast with regard to carbon reduction will offer a more marketable and attractive prospect to investors and residents. We think that this is going to be an area of crucial differentiation in the next decade.
Do you have any other top tips for those looking to develop student living projects?
We're always keen to challenge developers. It's not all about short-term return on investment and affordability. Discovering a model of investment which uses lifetime costs as a benchmark is key to achieving buildings which are as efficient as they can be. Schemes should be approached in this manner and look at truly energy-efficient models.
David Cox Architects has designed two Fraser Morgan student living schemes, our Canterbury Hall development in Preston and our Nurtur House scheme in Sheffield.